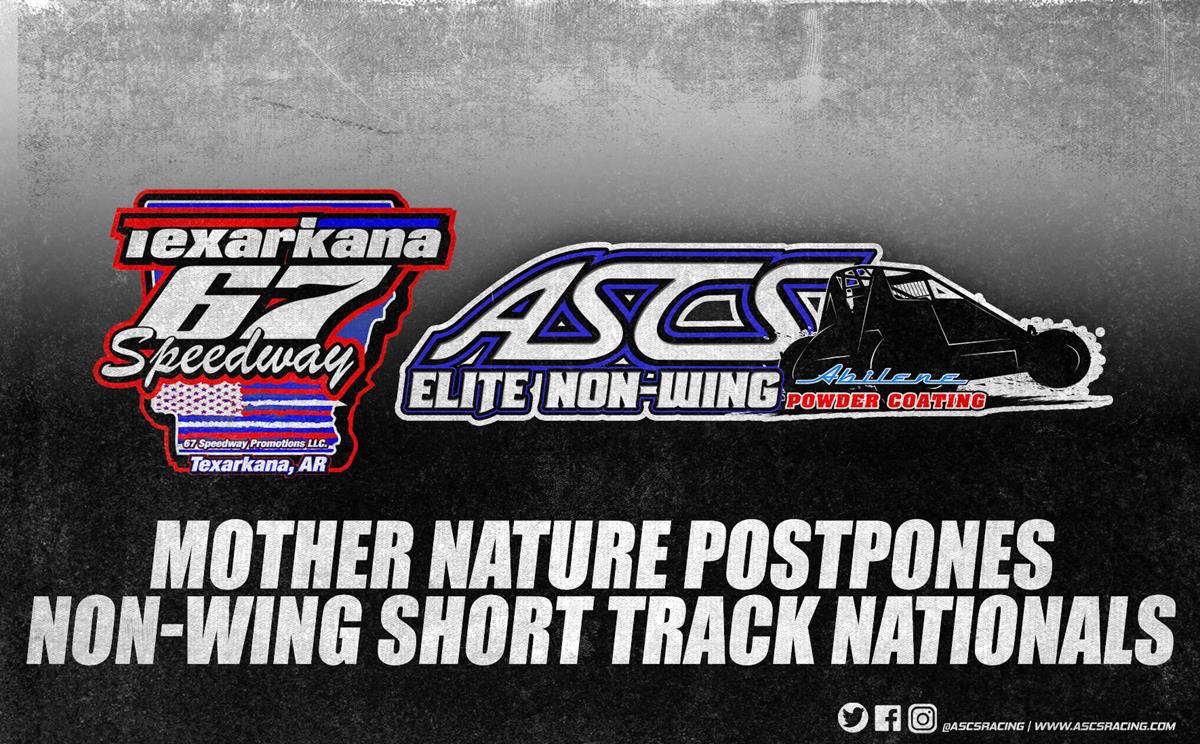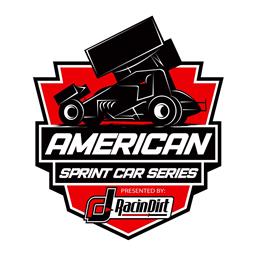 ---
Mother Nature Postpones Non-Wing Short Track Nationals
Bryan Hulbert – TEXARKANA, Ark. (March 20, 2023) With rainfall boarding on relentless and more on the way, officials at Texarkana 67-Speedway have made the call to postpone the Non-Wing Short Track Nationals featuring the ASCS Elite Non-Wing Series presented by Abilene Powder Coating.
Track officials are looking for a new date that will work with area schedules and touring schedules to allow teams to be a part of the $ 10,000-to-win event. According to track officials, anyone already pre-entered will have their entries refunded this week, so they are not out that money in the meantime.
For updates on events with Texarkana 67-Speedway, log onto http://www.67speedwayoftexarkana.com and follow on Social Media https://www.facebook.com/67speedwayoftexarkana.
The ASCS Elite Wing and Non-Wing Series is owned and operated by Nathan Moore and operates under the sanction of the American Sprint Car Series. Rules for both tours can be found at http://www.ascsracing.com.
Nathan can be reached at (903) 780-9934 or by email at elitenonwingsprints@gmail.com.
The 2023 season will mark the 32nd year of competition for the American Sprint Car Series. Spearheaded by the American Sprint Car Series National Tour, the ASCS Nation includes Regional Tours that encompass both wing and non-wing competition.
For other news, notes, and information on any of the tours under the ASCS banner, log onto http://www.ascsracing.com, follow on Facebook, Instagram, and Twitter (@ASCSRacing).
---
Submitted By: Bryan Hulbert
Back to News