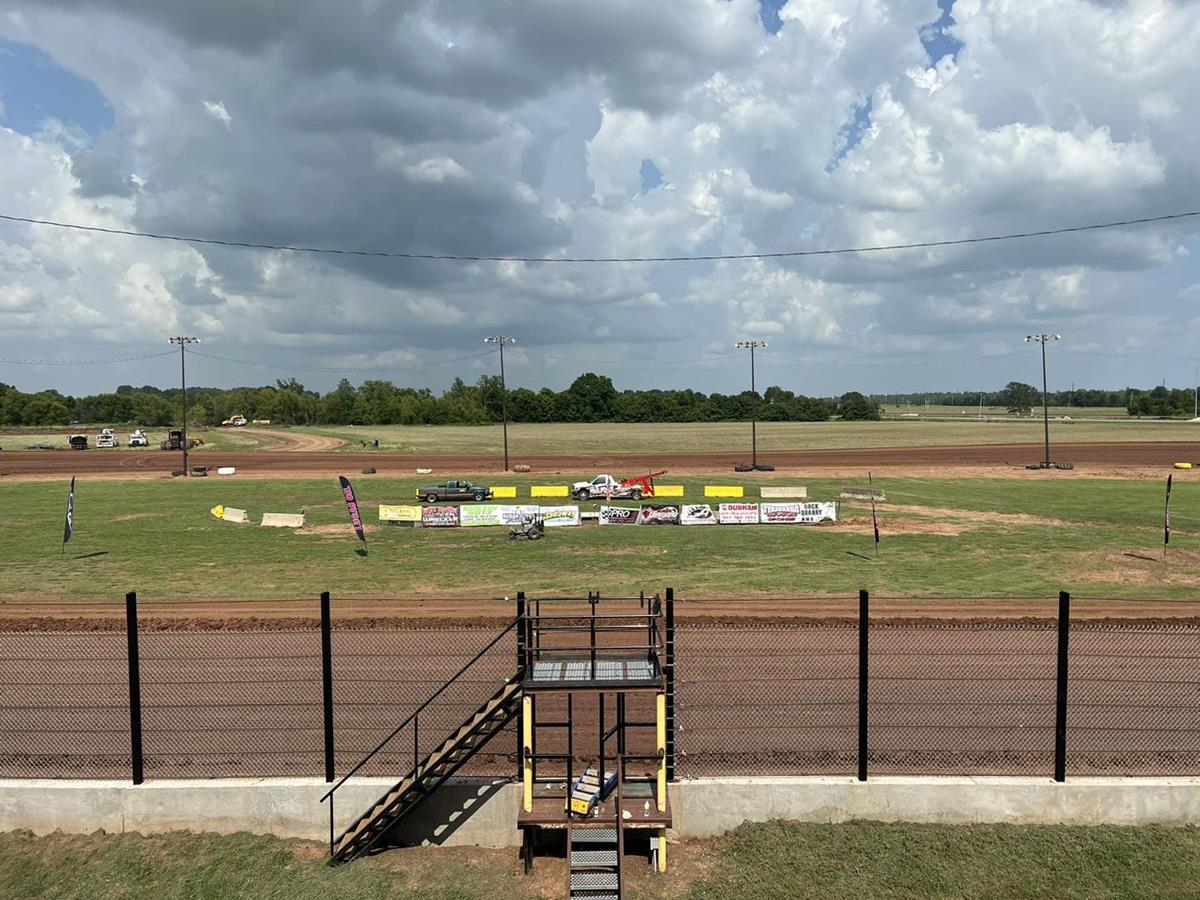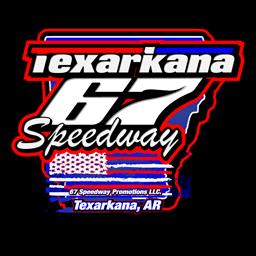 12/30/2022
Texarkana 67 Speedway
---
Tim Crawley Takes Reins as 67 Speedway Promoter for 2023 and Beyond
TEXARKANA, Ark. (12/29/22) – Three-time Lucas Oil American Sprint Car Series (ASCS) Champion, Tim Crawley will be putting on a new hat for the 2023 season. Tim will lead a new promotional and ownership staff at Texarkana's 67 Speedway.
"I knew that I was largely stepping away from the driver's seat at the end of the 2022 season, but never in my wildest dreams did I think I'd be doing it to turn my focus to operating a racetrack. However, in the latter years of my driving career I said numerous times that I would love nothing more than a chance to operate a facility, and I'm truly excited for the challenge," Crawley said. "With that being said, we have had some questions regarding the future of our son, Landon Crawley and his future racing plans. Our plans for 2023 prior to 67 Speedway was for him to run an open schedule and we will continue to focus on that. Landon will be able to participate in several events at the speedway as well as some traveling.
"To no one's surprise, I have reached out to Tracey Clay (former owner and promoter at I-30 Speedway) for her wisdom, guidance and years of knowledge within the racing industry for any advice she may have to offer as well as co-promoting a few events throughout the season."
While the track operated primarily as a Friday night track over the past few seasons, Crawley plans to take the future scheduling in a different direction.
"The Whiseant family made some amazing improvements at 67 Speedway over the past year, and our staff is looking forward to building even further on what they've accomplished.
"The future path to success for 67 Speedway is as primarily a special events venue. We plan to run from early March until late October with a couple of shows each month. There's going to be something for everyone. We have a lot of plans with some mild changes planned," Crawley continued.
The new promotional staff are currently working on an updated schedule, and once finalized, will be posted on the track website at www.67SpeedwayofTexarkana.com and social media sites. Crawley hopes to release a working schedule by mid-January.
"I am extremely grateful for this opportunity, and hopefully I can apply 40 plus years of being involved in the motorsports industry in a positive manner. Losing I-30 Speedway at the end of the 2022 season left a big hole in the Arkansas racing scene, and with what we want to do at 67 Speedway, we hope to fill that need for racing that I know is still there," Crawley concluded.
Anyone interested in becoming a marketing partner with 67 Speedway can reach Tim Crawley at tcrawley87@yahoo.com or at www.67SpeedwayofTexarkana.com.
As plans and updates are finalized they will be posted at www.67SpeedwayofTexarkana.com.
Back to News